Speechless – The Polar Realm
"Human use, population, and technology have reached that certain stage where mother Earth no longer accepts our presence with silence." – Dalai Lama XIV
Speechless – The Polar Realm | 44 mins | In Film Festivals from May 2015 & Vimeo On Demand & DVD
Beautifully filmed by New Zealand nature photographer Richard Sidey over the past decade throughout the Earth's polar regions, Speechless – The Polar Realm is a non-verbal visual meditation of light, life, loss and wonder at the ends of the globe.
In search of an individual viewing experience aided by the absence of spoken narrative, Speechless – The Polar Realm guides this cinematic voyage through both powerful imagery of the natural world and a poignant, original score from composer and sound artist, Miriama Young, performed by Mirabai Peart and Ryan Francesconi.
Listen and buy the soundtrack online – A purchase includes a donation to the Climate Council.
"Powerful visuals and a compelling score. Truly does leave us Speechless."  – Paul Nicklen | National Geographic
"A true inspiration to love and respect Earth's last great wilderness." – Robert Swan | 2041
"A transcendent cinematic experience." – Dominic Corry | New Zealand Herald
"Pretty damn amazing" – New Zealand Listener
"A beautiful nature film that is, and literally will leave you, speechless." –  Anna Tokareva | Concrete Playground
Awards
Best Music & Nature Film – Wildlife Conservation Film Festival | New York 2015
Best of Festival – Wolves Independent International Film Festival | Lithuania 2015
Best New Zealand Cinematography – Documentary Edge Festival | Auckland 2015
For more info & recent updates visit:
Richard Sidey Photography on facebook
Speechless – The Polar Realm on facebook



---
Film Festival Screenings – Dates & Times – Click Here!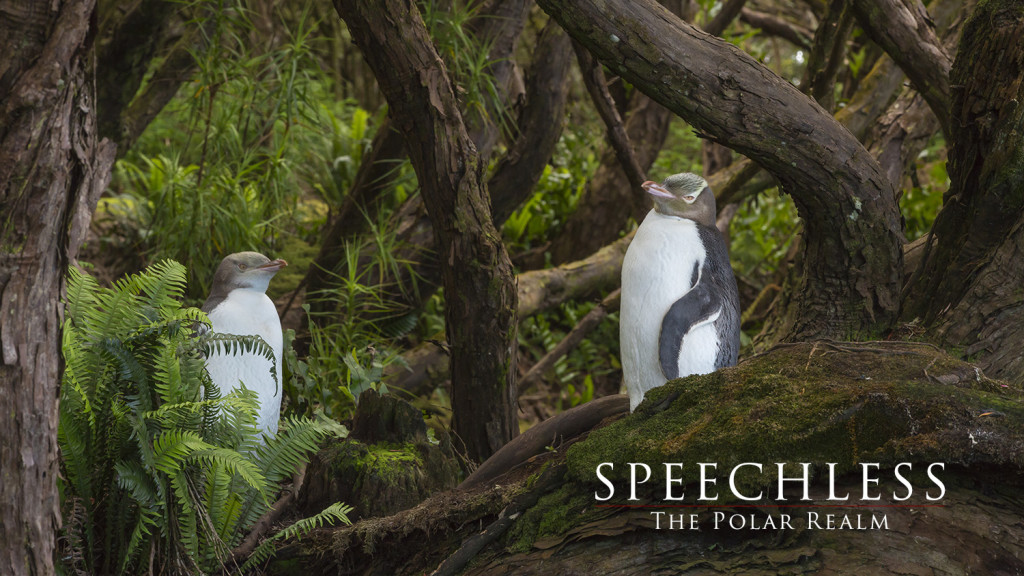 Filming Locations
The Antarctic – Antarctic Peninsula | South Georgia | Falkland Islands | New Zealand's Subantarctic Islands
The Arctic – Franz Josef Land | Svalbard | Iceland | Canadian Arctic | Greenland | Russia | Alaska
Interviews
Richard Sidey talks 'Speechless' with National Geographic
Richard Sidey Q&A with D-Photo Magazine
Five minutes with Richard Sidey – Good Magazine
Reviews
Five films to see at Documentary Edge Festival – New Zealand Herald
Documentary Edge Festival: Some Reviews – The Ruminator
The Polar Realm review – Concrete Playground
more reviews…
Film Posters | Click to enlarge & download